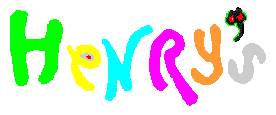 Here at Henrys, we provide a wide range of vinyl, CD, music related books, videos and memorabilia. All our stock is guaranteed by the kind hearted owner. At this stage, we are only able to feature a tiny fraction of our stock on the website but we will be continually adding to it. In the mean time, do feel free to email or phone us on (44) (0)1283 510110 with your requests. Personal visitors will find us at 117 Station Street, Burton-on-Trent, Staffordshire, England DE14 1BX.
If you can make a personal call, do cast a vote for our employee of the month award. This award helps to motivate our valued staff and halt their perpetual coffee drinking and music listening.
We do have a very diverse stock of material, below are some of our genres. Some material is so diverse it cannot even be included in miscellaneous.